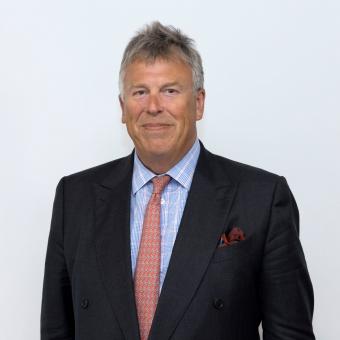 Julian Winser
Chairman of the Commission
Julian was appointed as a Commissioner in May 2021 and became Chairman in December 2021.
Julian served in the military as an officer in the Royal Green Jackets and Army Air Corps. On leaving he spent ten years at Baring Asset Management in operations and investment management, and subsequently 23 years at Schroders working in the investment market on behalf of private clients and institutions.  Between 2005 and 2020 he was CEO of Schroders' offshore private client business based in Guernsey responsible for the Channel Islands, Gibraltar, Malta and Bermuda, while also being part of the team managing Cazenove Capital worldwide.
He has been a Trustee of Youth Clubs UK, President of the Guernsey Chamber of Commerce and Chairman of the Guernsey Youth Commission.  Currently he is Chairman of the Guernsey Friends of DofE and a CEDR trained mediator, and advisor to the Oxford Process, an international conflict resolution organisation.