Drs. Cees Schrauwers
Chairman of the Commission
Drs. Schrauwers [Cees] is a Dutch economist with over forty years' experience in financial services. He has served as Managing Director of Aviva International, CGU Insurance and Commercial Union covering both the general insurance and life sectors. He was instrumental in the mergers with General Accident and Norwich Union which resulted in the creation of Aviva plc.  Following the mergers he was appointed Managing Director of Aviva International, gaining valuable experience in dealing with regulators across the globe, including North America. Prior to this, he was a Partner with Coopers & Lybrand in charge of its insurance consultancy practice. He has served as Chairman of Drive Assist Holdings Limited, Senior Independent Director of Brit Insurance Holdings Plc. and Brit Syndicates Limited, Non-Executive Director of Canopius Holdings UK Limited and Canopius Managing Agents Limited, Director of Munich Re (UK) Plc and as a Senior Independent Director of Record Plc for nine years. He was also formerly an Independent Director at the Scottish Widows Group. He is currently Chairman and Commissioner of the Guernsey Financial Services Commission. Cees was appointed as a Commissioner in 2008 and Chairman in 2012.  He was educated at the Vrije Universiteit Amsterdam and Nautical College Den Helder. He lives with his wife near London.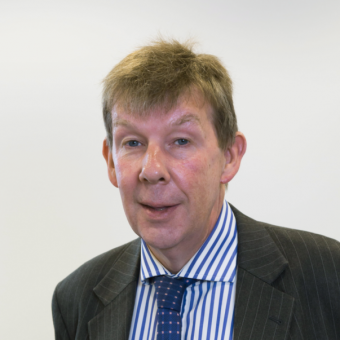 Simon Howitt
Vice-Chairman
Advocate Howitt was appointed as a Commissioner in June 2013.  He has over thirty years' experience as an advocate and is a consultant at Babbé having previously been a Partner. He served as President of the Guernsey Chamber of Commerce between 2001 and 2003. Advocate Howitt has served on a number of States Committees including being a non-States member of the Legislation Select Committee and its successor, the Legislation Review Panel, since 2004, the share transfer duty working party and the Inheritance Law Review Committee.  He was the Deputy Bâtonnier of the Guernsey Bar from 2012 to 2020, a member of the Board of Examiners for the Guernsey Bar Examinations and a member of the Editorial Board of the Jersey and Guernsey Law Review.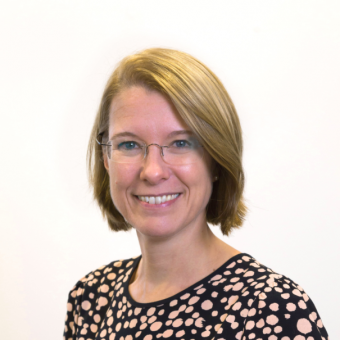 Wendy Dorey
Commissioner
Wendy Dorey was appointed as a Commissioner in November 2015.  She has spent over twenty years in the financial services industry in the UK, France and Guernsey.  She is currently Director of Dorey Financial Modelling, an investment consulting firm, and a Non-Executive Director of Schroders (CI) Limited.  She has multi-sector experience across investment, banking and pensions, occupying senior posts in business strategy, governance and marketing and distribution for a number of leading institutions in the City of London.  During that period, she was responsible for external risk reporting to the Financial Services Authority and embedding new "Treating Customers Fairly" processes.  She was also responsible for the launch and on-going promotion of the Guernsey-domiciled M&G Property Fund to the UK Market.  A strong advocate of continuous learning, she assisted the Investment Management Association in developing a new investment management syllabus for Independent Financial Advisors and, in 2018, gained the Institute of Directors Certificate and Diploma in Company Direction.  She was admitted as a Chartered Director and Fellow of the IoD in 2019.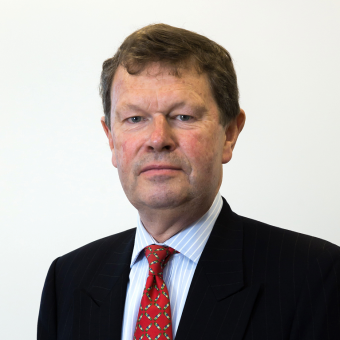 John Aspden
Commissioner
John Aspden is a senior finance professional with significant experience in investment and banking supervision in both the public and private sectors. He was Chief Executive of the Financial Supervision Commission in the Isle of Man from 1998 to 2015, where he was responsible for the regulation and supervision of all banking, securities and funds, trusts and companies, and money transmission activities. Prior to taking up his role at the Financial Supervision Commission in the Isle of Man, Mr. Aspden held roles in the private sector including Managing Director of Matheson InvestNet Ltd, at the time Hong Kong's largest independent distributor of, and adviser on, collective investments for retail investors. Mr. Aspden has also held the role of Deputy General Manager of the International Bank of Asia Ltd and has worked in banking supervision at the Bank of England and at the Office of the Commissioner of Banking in Hong Kong, now HKMA. Mr. Aspden is also Chairman of the Group of International Finance Centre Supervisors and was made MBE for his work in financial services supervision.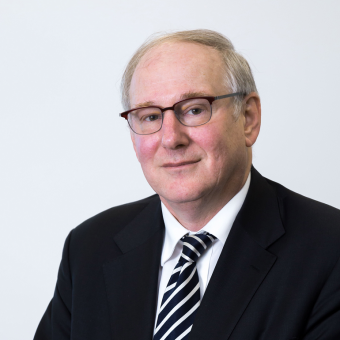 Philip Middleton
Commissioner
Philip Middleton is a senior financial services strategist with significant recent experience in advising government, central banks and financial institutions on crisis related issues. Since 2014, he has carried out consulting and advisory work in central banking and financial services through Rifle House Capital Ltd. He is also Deputy Chairman of the Board of the Official Monetary and Financial Institutions Forum, a leading Central Banking think tank. He has had significant experience in the private sector, holding various roles within KPMG LLP, including Partner and European Head of Financial Services Strategy, and within Ernst & Young LLP, including Partner and Head of Central Banking, EMEIA.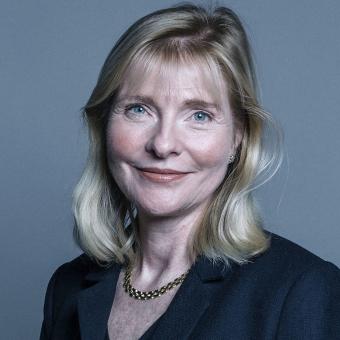 Baroness Couttie
Commissioner
Philippa Couttie has held leadership roles over the past 30 years in sectors such as marketing, the City and politics. She has founded, built up and sold two businesses, been the Chief Executive of a subsidiary of a publicly quoted company, been a director of Citigroup and Leader of Westminster City Council. She now sits in the House of Lords where she is a member of the EU Select Committee and the EU Financial Services Select Committee. She is also a Non Executive Director of Mitie where she chairs their Social Value board sub committee and is a member of both their Audit and Nomination Committees. Philippa brings skills and experience across a wide range of areas including Strategy development and turn around along with finance and the financial sector as well as understanding UK government thinking and policy development.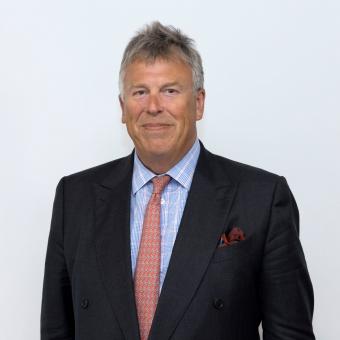 Julian Winser
Commissioner
Julian Winser served in the military as an officer in the Royal Green Jackets and Army Air Corps. On leaving he spent ten years at Baring Asset Management in operations and investment management, and subsequently 23 years at Schroders working in the investment market on behalf of both private clients and institutions.  Between 2005 and 2020 he was CEO of Schroders' offshore private client business based in Guernsey responsible for the Channel Islands, Gibraltar, Malta and Bermuda, while also being part of the team managing Cazenove Capital worldwide.
He has been a Trustee of Youth Clubs UK, President of the Guernsey Chamber of Commerce and Chairman of the Guernsey Youth Commission.  Currently he is Chairman of the Shadow Governors of the Guernsey Institute, Chairman of the Guernsey Friends of DofE, and Chairman of Garenne, a privately owned construction group including RG Falla, AFM, GeoMarine, Granite Le Pelley and Rabeys, with businesses across Guernsey, Jersey and the UK. He is a CEDR trained mediator, and advisor to the Oxford Process, an international conflict resolution organisation.