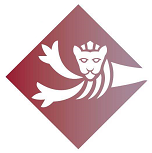 The Innovation SoundBox Hub
Where Financial Innovation Meets Collaboration
---
We are keen to offer our support and help to new or non-regulated financial services businesses in helping them to understand the regulatory framework or legislative landscape.
The Commission recognises that in order to aid development of innovative products and services, open communication channels and regulatory certainty for innovative business is essential.
---
What is the Innovation SoundBox?
The Commission's Innovation SoundBox serves as a cross-Commission hub for enquiries regarding innovative financial products and services.
Who is the Innovation SoundBox for?
The Innovation SoundBox is available and prepared to assist prospective innovative or start-up financial service businesses which are considering applying for a regulatory licence or registration from the Commission. This includes propositions that are at a very early stage.
What will the Innovation SoundBox provide?
Access to regulators and Commission policy makers;
Transparency on the Bailiwick's regulatory requirements;
A steer on the potential regulatory difficulties and challenges that an innovative proposition could face;
Openness on our suitability and eligibility criteria; and
Explanation of our requirements and how to submit applications for authorisation.
What feedback and guidance can I get from the Innovation SoundBox?
The feedback available is on the specialist areas of the financial services' regulations. Our team can advise and guide on how to understand the regulatory framework, and how it may apply to your product or service.
The initial meeting would be to understand the innovative service or product, and assess appropriate legislation. The Innovation SoundBox team welcome and encourage open discussions in order to provide specific feedback on propositions.
It is possible that it may be necessary to hold subsequent meetings to progress the (given) innovative product or service due to a need, for instance, to involve other Commission colleagues who possess specific expertise and knowledge on a subject matter. If this is necessary, you will be advised of a point of contact.
How do I contact the Innovation SoundBox?
If you would like to request a meeting, please use the online enquiry form.
What are the fees and charges?
We will not charge any fees for consulting with the Innovation SoundBox team.
Regulatory Insights
The Commission is keen to offer support to better understand the regulatory framework and legislative landscape to firms interested in operating their business from or within Guernsey.
We recognise that in order to foster the development of innovative products within the Bailiwick, we need to have open channels for communication and regulatory clarity. The Commission also appreciates that, in order to effectively supervise innovative businesses, a cooperative approach is required to ensure that all stakeholders have a working knowledge of each other's requirements – this is just one of the reasons we have introduced the Innovations SoundBox.
The Commission is cognisant to the fact that regulators, entrepreneurs, and innovators may, at times, look at things differently, and accordingly we want applicants to understand our regulatory thinking. We have listed below examples of subjects that might form the basis for discussions.
Ownership structure and proposed Board composition.
Business Model: What is the business proposition? What are the business objectives and projections?
Presence: Location of the business, current and future. Are there plans to (re)locate to the Bailiwick?
Business Strategy: What is the targeted business market and client base?
Risk: What risks have been identified? What is the business' risk appetite?
The Commission is open to discussing innovative proposals and how they can fit into our regulatory framework. 
---
Where Financial Innovation Meets Collaboration
---