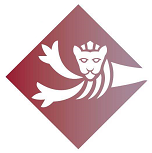 The Innovation SoundBox Hub
Where Financial Innovation Meets Collaboration
---
We are keen to offer our support and help to new or non-regulated financial services businesses in understanding the regulatory framework or legislative landscape.
The Commission recognises that in order to aid development of innovative products and services, open communication channels and regulatory certainty for innovative business is essential.
---
News:
The Global Financial Innovation Network
https://www.gfsc.gg/commission/innovations/innovation-soundbox/gfin
The SoundBox Sprint
https://www.gfsc.gg/soundbox-sprint
How do I contact the Innovation SoundBox?
If you would like to request a meeting please use the online enquiry form via the First Contact link in the menu or click here.
---
Where Financial Innovation Meets Collaboration
---